Featured Post
Why Hire An Elder Law Attorney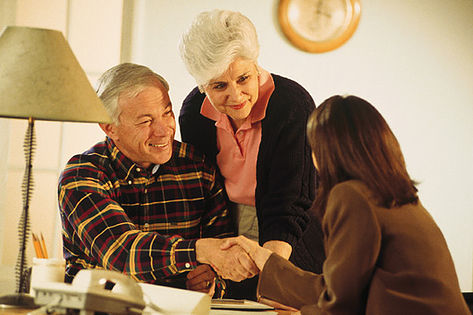 I'm sure you've heard the phrase "Elder Law" before … or have met an elder law attorney but have you ever wondered what that term means and what exactly an 'elder law" does?
Keep reading to learn why sometimes it's important to meet with a specialist when it comes to your long-term care planning rather than a jack of all trades. Often times I'm asked what type of law I practice or if I can handle everything? The truth is that if you meet an attorney who says that they practice every type of law, run.
It's common for an estate planning attorney to also practice elder law because of how these two subjects often marry into one by the end of a client's lifetime. Most doctors and lawyers have specialties. For instance, if I need brain surgery, I'm not going to meet with a podiatrist. Well, the same is true for the legal profession. Sure, we all go through the same basic requirements of attending law school and passing the state bar examination but what we do afterward is what actually counts.
For instance, if I was called and asked to represent a client in a murder trial, I would without hesitation refer that case to someone I know who is a legitimate criminal defense attorney. The same is true for estate planning and elder law.
An elder law attorney's main job is to counsel older individuals and their families about the legal aspects of health and long-term care planning, public benefits, surrogate decision-making, legal capacity, the conservation and disposition of estates as well as the potential tax consequences of their actions. Tax consequences and planning for benefits are two of the main topics that elder law attorneys focus.
They must be aware of the ever-changing governmental benefits like Medicaid and the Veterans Administration Aid and Attendance Pension Benefit, social security and the like. They should have a known reputation of assisting clients to restructure their estate so that they can qualify for these benefits before it's too late. An elder law attorney must be in for the long haul. These issues often times span for many years. So anyone after a quick buck need not apply.
But what makes an elder law attorney stand out is recognizing that their clients' needs go beyond the conventional tools of the legal system. The clients' real need is for a comprehensive plan that will provide for not only their physical and medical needs but their financial ones as well. The drafting of legal documents, negotiation and litigation are all important in their own right, but not sufficient parts of the plan. The plan must be all encompassing, taking factors into mind that only a specialist knows and understands.
If you have questions about elder law or how your parents can properly pre-plan, give me a call at 724-203-0163 to schedule your free consultation and allow me to assist you with your family's comprehensive plan.